Careers
There are a wide range of forestry related career opportunities to suit everyone's interest. The New Zealand Forest Owners Association have put together a comprehensive web portal targeted at those looking to enter the industry or advance their forestry career.
Over 30 different career paths, including salary, training requirements and job descriptions are profiled. The web portal also directs you to training providers, scholarships and various other bits of information.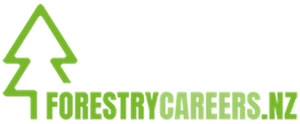 Training providers
In Northland there are two main forestry training providers; NorthTec and Competenz.  Within these organisations there are many different levels of training provided and ways in which training is delivered.  If your training aspirations include attending a University, University of Canterbury run a specialised School of Forestry.
We encourage you to get in touch directly with the provider to find the course that suits you.
Careers videos
Meet seven graduates who completed different forestry courses offered around the country and learn about the job they do now.